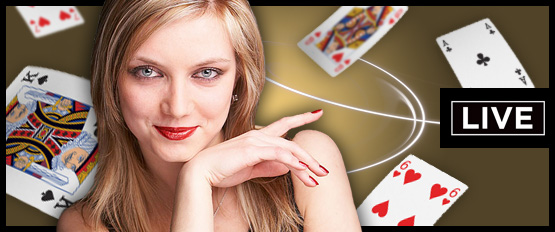 Casino-on-Net, the original online gambling site, offers the best and newest gambling trends. Always at the front of the pack we now offer the option to play live casino games in real-time.
Computer generated Blackjack cards are fun to play with but for some people this is not enough. In order to increase player satisfaction we now offer live Blackjack. Enjoy watching our live dealers flip real cards while playing in whatever location is most comfortable.
Get the feeling of playing Roulette in a real casino. Instead of a computer generated image watch a real Roulette wheel spun by a live dealer. Enjoy the feeling and view of playing Roulette in a live casino from the comfort of your own home.
All Dressed Up & Nowhere to Go: Let's Play Live Casino Games